Premises Liability & Construction Defect Attorneys Located in St. Petersburg, Florida
We offer professional & relentless representation focused on results.
Saible Law Group, P.A. is a Florida corporate and insurance defense litigation firm committed to zealously defending business owners in and out of the courtroom. We defend professionals, corporations, and their insurance companies from liability claims throughout the state of Florida.
We promptly evaluate claims in compliance with your company's reporting guidelines.
Time is of the essence, no matter the legal matter you're facing. Our exceptional team of attorneys works hard from start to finish, striving to keep both adjusters and clients updated on case developments to allow for timely settlements and dismissals. Let us start seeking solutions on your behalf today.
We serve our clients—not our profit margin—by waiving billing requirements and quotas.
While other attorneys may design their legal strategies to maximize billable hours, we do things differently at Saible Law Group, P.A. Our focus is on providing affordable services dedicated to helping you pursue your desired result in a timely manner. We believe that efficiency and effectiveness are key.
OUR TEAM
BROOKS A. SAIBLE
Attorney at Law
The founder of Saible Law Group, P.A., Brooks A. Saible is a graduate of St. John's University School of Law. Mr. Saible is a highly experienced trial lawyer in the areas of premises liability, construction defects, commercial transportation, and other litigation defense matters.
FOTINI MANOLAKOS
Attorney at Law
As an experienced trial attorney, she has spent the last two decades working in civil litigation, - all for the defense. Prior to becoming a partner as Saible Law Group, she worked for a large insurance defense firm and was an in-house counsel for a major insurance carrier. She focuses her work in premises liability, construction defect, negligent security, automobile/trucking litigation, first-party property, and many others.
AMARA HOWELL
Litigation Paralegal
Amara Howell serves client needs with dedication and skill as our firm's litigation paralegal. She previously worked for some of Tampa's top plaintiff firms but has since turned her focus toward defense. From premises and professional liability to negligent security and automobile negligence, Amara is here to provide support for a range of legal matters.
F. John Caldwell
Attorney
F. John Caldwell, Jr. is a partner at Saible Law Group, P.A. Mr. Caldwell is an incredibly successful trial attorney who has tried over 50 cases, including dozens of jury trials. He has nearly three decades of experience working in civil litigation, including insurance defense, medical malpractice, environmental law, commercial litigation, class action, civil rights, and patent infringement. Most notably, Mr. Caldwell litigated vaccine adverse events on behalf of petitioners in federal court, where he received a $143,000,000 verdict –the highest award in Vaccine Program history.
AREAS OF PRACTICE
We provide powerful legal defenses for insurance companies and self-insured businesses
---
Brooks has participated in large and small cases for us, always with the same fire and passion. Recently he worked a case for us, he was basically by himself with research and prep as his aides were unavailable. Not only was he well prepared at trial, he blew away the plaintiff and the case was won! You can find attorneys out there on every corner it seems, but if you want fire, passion and determination to win your case, try Brooks out.
Brooks Saible has been representing my company for insurance litigation for many years. Brooks is a true partner who has taken the time to understand our organizational structure, policies, and procedures. He works tirelessly to defend our interests and is not afraid to take on a challenge. I have been impressed with Brooks's knowledge of the law and the judicial process. I highly recommend Saible Law Group for insurance litigation representation.
FACING A CLAIM IN FLORIDA?
Here's how we get results:
FOCUS
When you assign a case to us, we'll devote our personal time and attention to understanding your needs. We provide small-firm service coupled with big-firm results.
PREPARE
We're ready for anything that may come our way. Whether we can reach an amicable settlement or we have to take your case to trial, our attorneys are prepared to fight for you.
PERSIST
We don't back down in the face of adversity. Instead, we rise to the challenge and keep pushing forward. Our team will stop at nothing to pursue the outcome you deserve.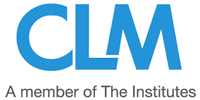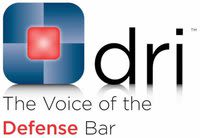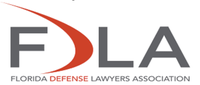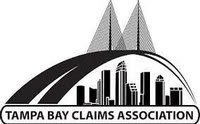 Obtained defense verdict at trial on behalf of an apartment owner and management company where the plaintiff alleged nearly $500,000 in damages after falling down a cracked staircase.
Result
Defense Verdict Obtained at Trial
Obtained a defense verdict at arbitration on behalf of an apartment owner and management company where the plaintiff demanded policy limits after falling down an allegedly defective staircase
Result
Obtained a Defense Verdict at Arbitration
Aggressively defended a general contractor in a case where the Plaintiff alleged construction defects in excess of $15 million. The case settled on behalf of the client for approximately 2% of the plaintiff's expert's cost of repair estimate.
Result
Case Settled on Behalf of Client
ON YOUR SIDE FROM THE START
Florida is riddled with overreaching and inflated claims. We rely on our experience, dedication, and unrivaled persistence in staying one step ahead of them.
The unfortunate reality is that many claims are more than just unnecessary - they are fraudulent. While big firms often rush to settle these cases, our team believes in relentlessly doing what is necessary to protect your reputation and best interests.
When a case is assigned to us, we diligently examine the facts to ensure our clients are not overpaying their settlements. If we can't reach a favorable settlement outside the courtroom, we're not afraid to go to trial and on your behalf.
From premises liability and construction defects claims to issues of professional liability, automobile negligence, negligent security, and more, we handle a variety of liability matters in the Tampa Bay area and throughout central and south Florida. Reach out to us today to get the representation you deserve.
Choose a team that always fights to win. Choose Saible Law Group, P.A. We proudly represent the rights of individuals and businesses throughout the state of Florida, including claims located in St. Petersburg, Clearwater, Tampa, Orlando, Bradenton, Sarasota and Naples.